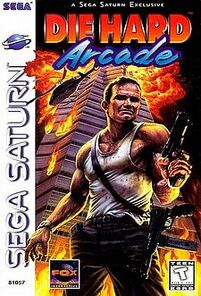 Die Hard Arcade is the licensed North American, European, and Australian version of the Japanese video game Dynamite Deka, published by Fox Interactive and Sega. The game is a beat 'em up game licensed from the Die Hard movie. The arcade of it was released in 1996 while the game was released in Sega Saturn at April 8th, 1997.
Player 1's character (named Bruno Delinger in the Japanese version) resembles John McClane, but the plot has nothing to do with the movie's. The game is a 1 or 2 player game, which players control a male and/or female character, Kris Thompsen (also known as Cindy Holiday in the Japanese version) as they fight through the band of terrorists in 5 levels with fists, feet, weapons or household items as weapons in order to save the president's daughter.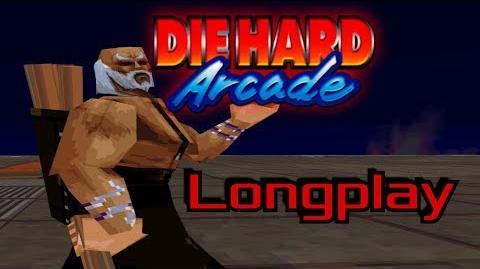 Community content is available under
CC-BY-SA
unless otherwise noted.