This wiki is dedicated to documenting the heroics of John McClane, the man who is always in the wrong place at the wrong time. The wiki includes information on the five Die Hard films, John McClane, his various enemies, allies, weapons and the areas that populate the Die Hard universe. This is a growing wiki and any help in detailing articles will not go unappreciated.
---
We are

currently editing

over 544 articles, and you can help! So come on over and contribute.
Die Hard voted favourite Christmas DVD — December 25, 2013
The 1988 action movie Die Hard has been voted as the favourite Christmas DVD to watch according to a poll conducted by Rakuten's Play.com, the online retailer. Read More...
---
"A Good Day to Die Hard" released on DVD and Blu-ray — June 4, 2013
The fifth film of the Die Hard film series, A Good Day to Die Hard was directed by John Moore (Max Payne, The Omen) and written by Skip Woods (X-Men Origins: Wolverine, The A-Team), and starring Bruce Willis as John McClane.
---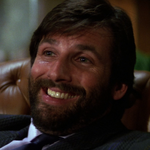 Harold "Harry" Ellis was a sleazy businessman working for the Nakatomi Corporation. A cocaine addict and stereotypical yuppie, Ellis arrogantly attempted to assist Hans Gruber in betraying John McClane to save his own life, only to get himself killed in the process...
See more at the Poll Archive
[Template fetch failed for https://community.fandom.com/wiki/Template:Actionmoviefranchises?action=render: HTTP 404]